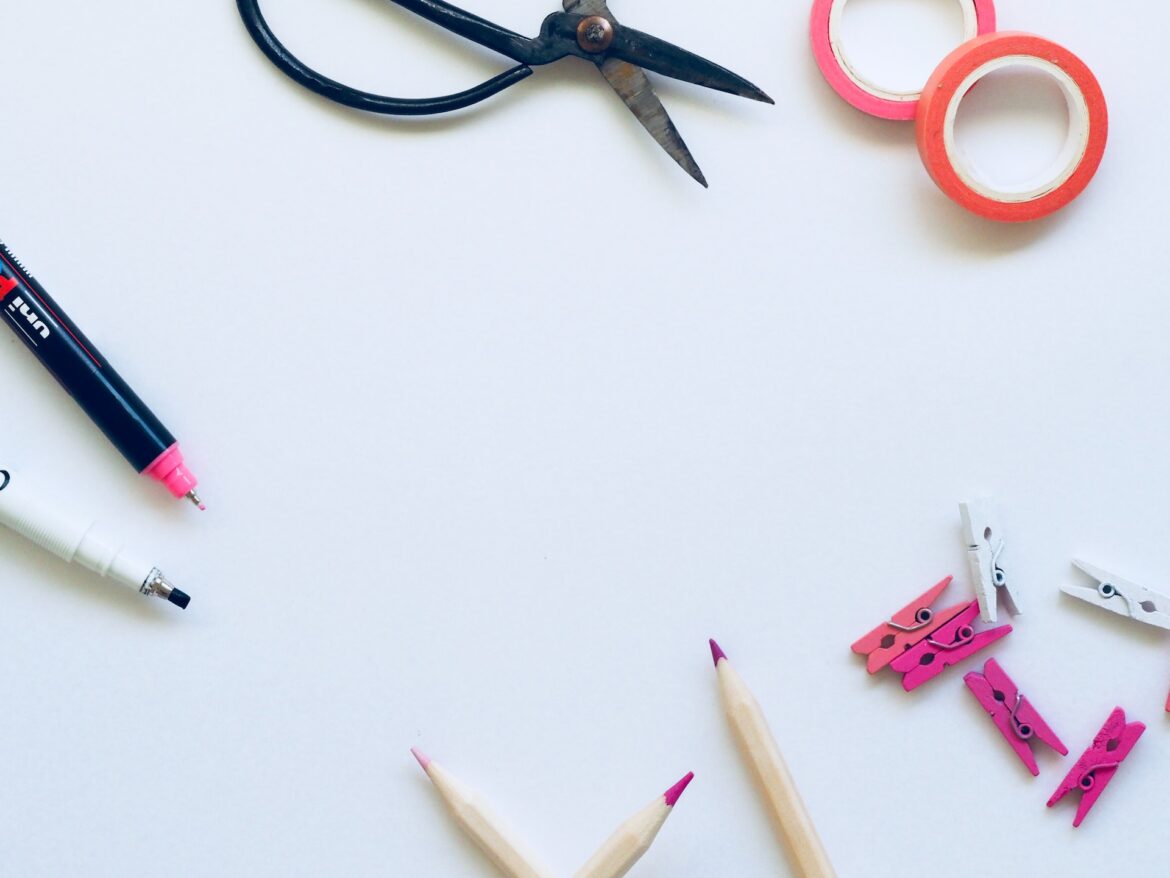 Are you often stumped for ideas when it comes to decorating your home? Try these creative tape projects if you're looking for inspiration.
There are many ways in which tape can be used and transformed into something beautiful, and it is both economical and versatile. If you want to create a bold statement piece or add a subtle touch of color, the tape is sure to inspire.
Whether you're redecorating or simply sprucing up your space, tape has endless uses. From creating unique wall art to adding decorative touches, here are nine ways to style up your house with tape.
1. Create a Bold Wall Art Statement
One of the best ways to style up your house with tape is to create a bold wall art statement. Whether you're a fan of bold patterns or prefer a more subtle palette, there's plenty you can do with tape to create a striking visual.
A simple geometric pattern, for example, can be used to create a clean accent wall, while a bold urban pattern can be used to decorate a pathway. You can also experiment with textures, incorporating patterned tape onto a plain wall with a textured wallpaper behind it for a striking contrast. Textured tape can be used to create a variety of textures, from faux brick to faux wood.
2. Add Pops of Color
A pop of color is a quick and easy way to update your home's decor, and you can do it with tape too. For example, you can use a rainbow pattern to add vibrant color to your interior walls or use a contrasting tape color to highlight a specific piece of furniture.
If you have a large space that you're looking to spruce up, consider creating a pop of color in a small area. This is particularly useful if you have furniture that doesn't fit well with the rest of the room, such as a bookshelf or a stool.
3. Color Blocking Your Walls
If you're looking for a quick, easy way to spruce up your walls, the color-blocking technique can be a great way to decorate your living room wall.
Simply make a horizontal line in the middle of the wall using painter's tape, then paint one part to create a visual divider. Remove the tape once dried up, leaving you with the stunning visual color-divided wall.
4. Decorate Your Home With Flowers and Plants
Consider decorating with flowers and plants if you want to add a sophisticated touch to your home. You can create a sophisticated theme by adding a floral pattern throughout your home or use a more subtle hue to highlight a specific piece of artwork or decor.
5. Hide Wall Clutter With Rugs
Are your shelves overflowing with household items? One easy way to style up your house with tape is to hide clutter on your walls with rugs. Rugs are a quick and easy way to style up your home, while they're also relatively inexpensive.
Consider using a rug to hide the clutter if you have an exceptionally cluttered wall. Rugs are a quick and easy way to style up your home, while they're also relatively inexpensive. Consider using a rug to hide the clutter if you have an especially cluttered wall.
6. Upcycle Old Furniture
Old furniture has become a hot commodity these days. The problem is that most of us don't want to throw away perfectly good pieces of furniture. Instead, they get relegated to the trash bin or garage sale.
If you want to revamp an old piece of furniture but don't want to spend a lot of money on a new piece, you can easily make it look new by covering it with patterned tape.
7. Add a Splash of Random Color
Does your home need a splash of random color? You can add a splash of unexpected color to your home by painting walls with boldly patterned tape. In a predominantly neutral interior, this technique can be incredibly effective.
For example, you can use patterned tape with bold hues such as red, yellow, or blue to add a surprising pop of color to your walls. You can also choose a more subtle pattern, such as a floral pattern, to give your interior a relaxed feel.
8. Play Around With Textures and Patterns
Do you want to experiment with textures and patterns? Mixing things up and adding a little flair to your home is a great way to style up. For example, you can use faux brick pattern tape on your walls to give them a unique shape.
You can also use a texture on a piece of artwork or combine several textures and patterns to create a dynamic visual impact. This will make your house look stunning.
9. Create a Mood Board
A mood board is a visual representation of what you want your room to feel like. A mood board can add beauty to the house while still being creative.
Start by creating a collage of images representing the type of atmosphere you're trying to achieve. Then, take those images and cut them out into individual pieces. Make a collage of photos by sticking them using tape into a wall or board. You can also give a square or circle border around the collage using colored tape to make it look presentable.
Conclusion
We have discussed a handful of ways to decorate your house. There are many ways to style your house using tape. You can be creative and spice things with tape.

If you are just starting out, these ideas will inspire you to create something using tape. This is a great way to transform your space if you are moving into a newly renovated home. The possibilities are endless.